KLINIK- UND AMBULANZTARGETING
Whether pharmaceutical company or medical device manufacturer: systematic targeting is one of the most important success factors for successful sales in hospitals.
SALETELLIGENCE is the experienced partner in hospital targeting: for both the inpatient and outpatient sectors, we support you with our data-based solutions.
We use the case figures for diagnoses as well as operations and procedures (ICD and OPS) from the structured quality reports of hospitals in Germany. This exceptional source of information provides comprehensive insights into hospitals and their departments based on actual case numbers. In addition, we use a maximum of data to obtain a complete picture of the hospital landscape. In our customized models, we thus determine the optimal target group.

OUR SERVICES FOR YOUR SUCCESS
Detailed Potentials on department and hospitals level
Outpatient targeting based on regional prescription data
Optimization of territory structures based on objective KPIs
Use of extensive data resources to support marketing and sales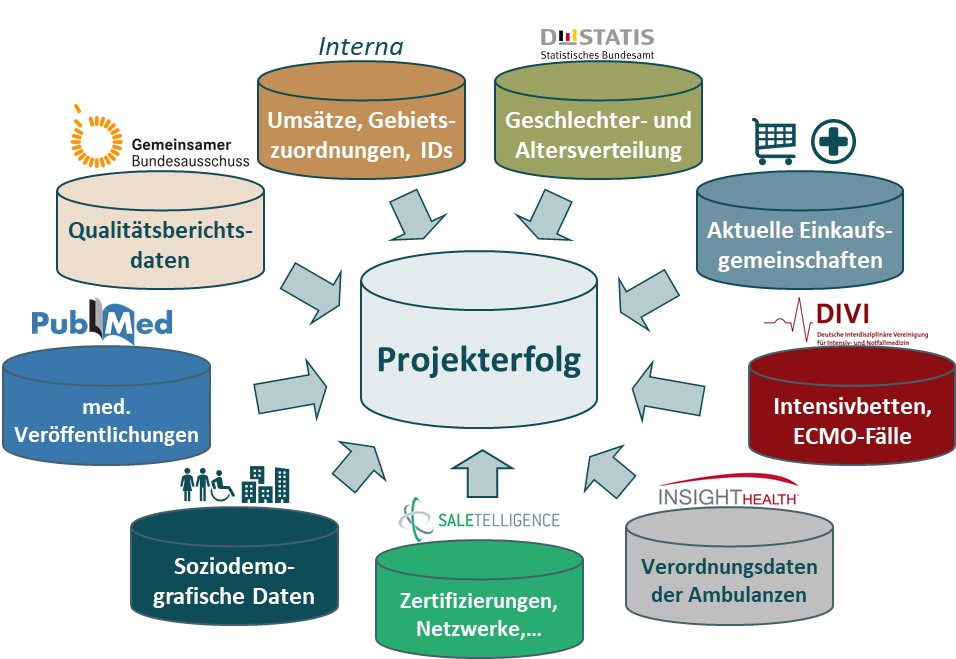 Based on the clinic case numbers, we were able to determine our potential very precisely. The SALETELLIGENCE tool, which was customized for us, is a milestone for our sales management in the hospital sector.

Smiths Medical Deutschland GmbH
HOSPITAL Navigator
For Germany, Austria and Switzerland, we have comprehensive case numbers in standardized form, in addition to a large number of institution-specific characteristics. With the Hospital Navigator, SALETELLIGENCE offers a web tool that provides the respective data in a clear manner and enables analyses to determine potential. Learn more about this topic here.
INDIVIDUAL SOLUTIONS
The requirements, needs and wishes of our customers are as varied as their products and services. To provide you with the best possible support in your work, we work with you to develop completely individual tools. You can find more information here.